The Advantages of Home Care
Home Health Care Professionals is a non-profit agency providing Home Care RN services for seniors and other patients recovering from an illness or injury at home. We provide several distinct benefits including avoiding unnecessary time in the hospital. We will always attempt to take care of health issues before they become a problem.
Caring, Experienced Professionals 
Every member of our In Home Care Agency is a dedicated medical team member experienced and licensed. People who come into your home must be trusted, which is why we thoroughly screen all candidates before bringing them on-staff, offering employment to only those who will represent us with pride.
Look To Us
Our services are available for people of all ages who have a medical need for skilled care. A doctor's referral is always needed for our services to commence, but we can be requested by a physician, medical care provider, patient, or loved one.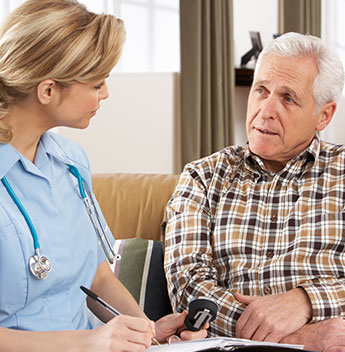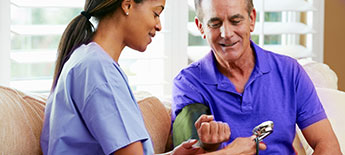 Registered Nurse Duties
Observation & Assessment
Catheter Care
Wound Care/Dressing
Injections
IV Therapy

Tube Feedings/Care
Ostomy Care & Teaching
Diabetic Care & Teaching
Patient Education
Symptom Control Education
Physical Therapist Duties
Walk Training & Exercises
Rehabilitation Techniques
Ultrasounds

Home Exercise Program
Rehabilitation Therapy
Symptom Control Education
Occupational Therapist Duties
Activities of Daily Living Training
Perpetual Motor Training
Fine Motor Training
Orthotics/Splinting

Adaptive Equipment
Occupational Rehab Therapy
Home Modifications Including Ramp Installation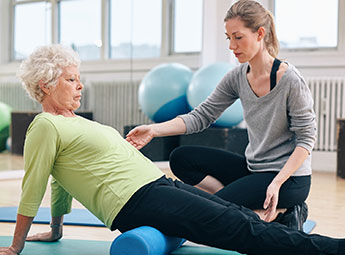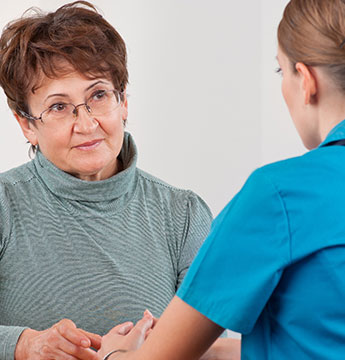 Speech Therapist Duties

Voice Disorder Treatments
Speech Articulation
Dysphasia Treatments
Language Disorders

Social Worker Duties

Social & Emotional Factors
Counseling
Community Resource Planning
Short Term Therapy

 
Certified Nursing Assistant Duties
Personal Hygiene
Bathing, Shaving, Hair Care
Assistance with Exercise
Meal Preparation
Feeding
Light Housekeeping
All Duties Supervised by Registered Nurse